Filogix Link technology has been expanded to allow mortgage professionals to submit deals to Canadian mortgage lenders directly from their choice of front-end systems.
Broadening Capabilities
Over the course of the last several years, mortgage brokerages have made significant investments in building their own internal systems or third party solutions required to manage almost the entirety of their mortgage processes including a complete residential mortgage application.
Filogix Link technology allows these mortgage brokerages to further broaden capabilities, drive efficiencies, and give brokers and agents choice in how they submit mortgage applications to Finastra's marketplace of mortgage lenders.
Complementary Products and Services
Filogix Link will also be expanded to offer the mortgage industry access to our suite of Open API services, such as Credit Bureau and Appraisal services.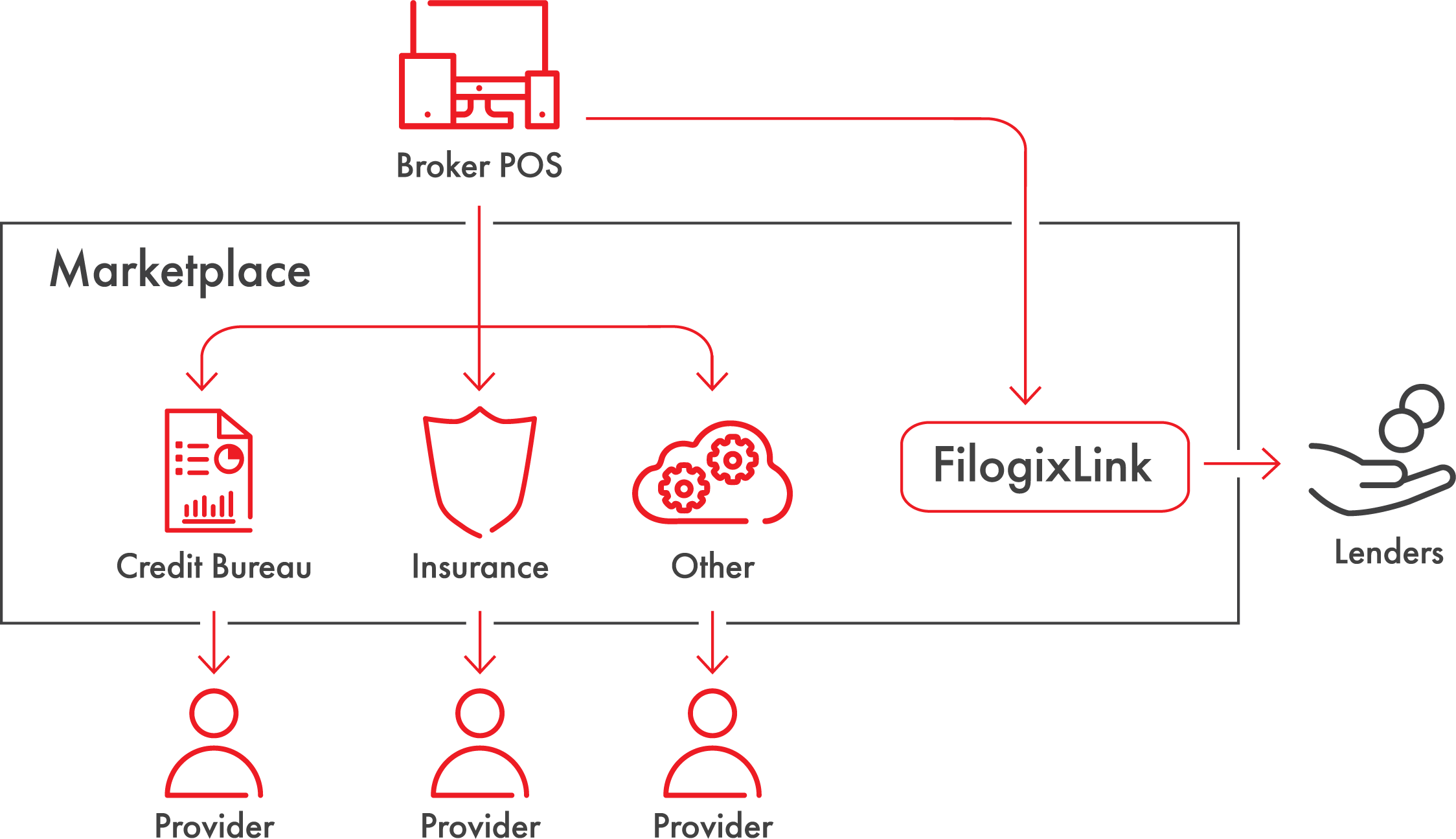 Features and Benefits:
Inputting a mortgage application on one solution will improve customer experience and increase efficiency for mortgage brokers and agents.
Filogix Link strict data requirements will ensure the quality of the mortgage application for lenders.
New Open API services will be added to Filogix Link to provide continued choice and value to mortgage brokerages, lenders and all mortgage professionals.
Create a dynamic "conversation" between stakeholder systems.
Why Filogix Mortgage Lending Technology?
Our reputation as a trusted partner of efficient and accurate transaction processing in Canada's lending community is built on four key values:
Trusted to deliver the right solutions that fit our clients' needs and make a meaningful contribution to their business results. Most Canadian Financial Institutions, specialty finance lenders and virtually all Canadian automotive finance organizations rely on us as their partner of choice.
Expertise – We provide category leading expertise in the lending process and the most comprehensive lending suite available.
Solutions Oriented – Our integrated, compliant, and client focused solutions enable our clients to grow, compete and optimize their operations.
Forward Thinking – We anticipate changing market dynamics and providing relevant solutions that ensure our clients remain ahead of the curve.